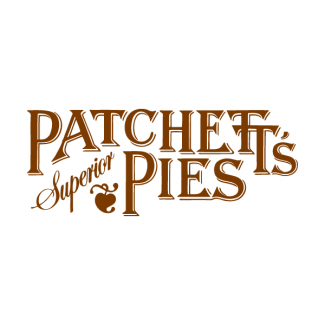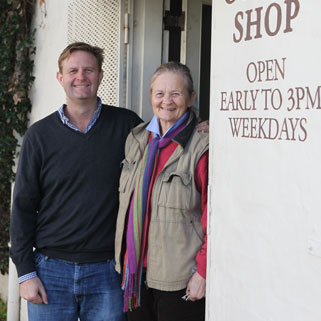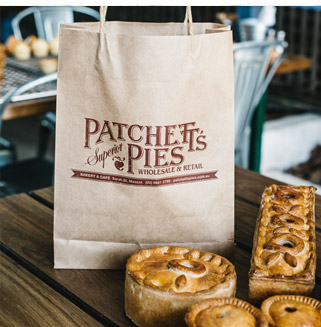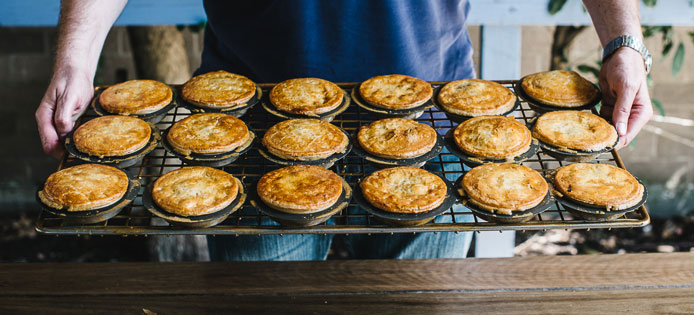 |
About Us
Every Patchett's Pies product is hand-crafted with the utmost care by the dedicated team in our Sydney bakery. Our range of two dozen delectable varieties contains the finest  ingredients, a lifetime of expertise and generations of experience.
Sue Patchett loves baking. Naturally, Sue's earliest fans could be found around the family dining table, but word of her traditional pork pies soon spread through the community. Demand grew quickly, along with her reputation.
Sue followed her passion for pork pies to the source, moving to Yorkshire to train as an apprentice under the watchful-eye of an award-winning butcher. From the elemental plain flour in the hot-water crust to the final, seasoning pinch of pepper, every step in her teacher's process had been honed by generations of Yorkshire bakers. There she learned the importance of the finest raw ingredients, the essential additions and, of course, the perfect technique. His secrets became hers with one caveat: she had to promise never to bake in the United Kingdom.
True to her word, Sue returned to Australia in 1982 and founded Patchett's Pies. In its earliest form the kitchen assembled pork pies in their dozens, each hand-crafted with the same care Sue had taken with her own family's dinners. Her range expanded and the business grew as did the number of loyal customers.
As demand increased the family learnt the ropes and helped in the business. Sue's son Dan grew up with the bakery. On completing his studies he found himself drawn back to the family business, spending time working in all areas and gaining hands on experience. In 2000 Dan took over as General Manager and has been running Patchett's ever since.
Patchett's bakery has grown to become the favoured supplier of local cafés, caterers, delicatessens and national premium food stores. Production has increased to keep pace with the thriving wholesale operation. The equipment has grown in size and sophistication but Patchett's have never strayed from the guiding principles that started their journey over thirty years ago: respect for tradition and the pursuit of the perfect Yorkshire pork pie.